Latest News
Information for Parents

Information for Parents

Information for Parents
Further Articles »
Click here to read our latest Newsletter.
Click here to go to our Galleries page, where you will find photos and slideshows of school events. You can find them on individual class pages too.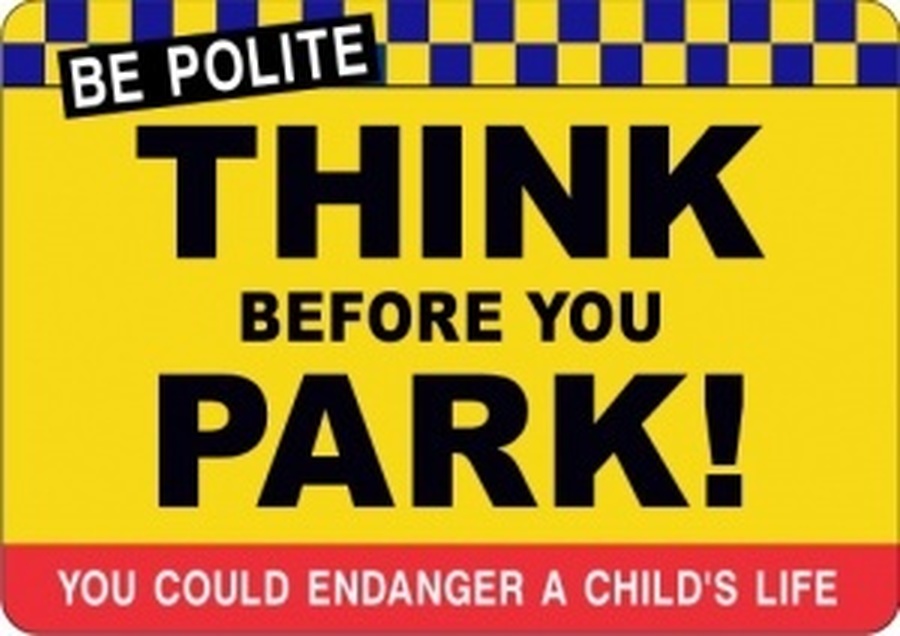 When bringing your children to school by car, please park considerately and be aware of pedestrians, especially children, when driving into and out of spaces.
News and Information ....... News and Information .......
School is now closed for the holidays. We hope you have a great summer!
We re-open for pupils on Wednesday 4th September.
Please click here to see a slideshow of our Afternoon Tea for 100% Attenders and their parents, which took place on 22nd July 2019.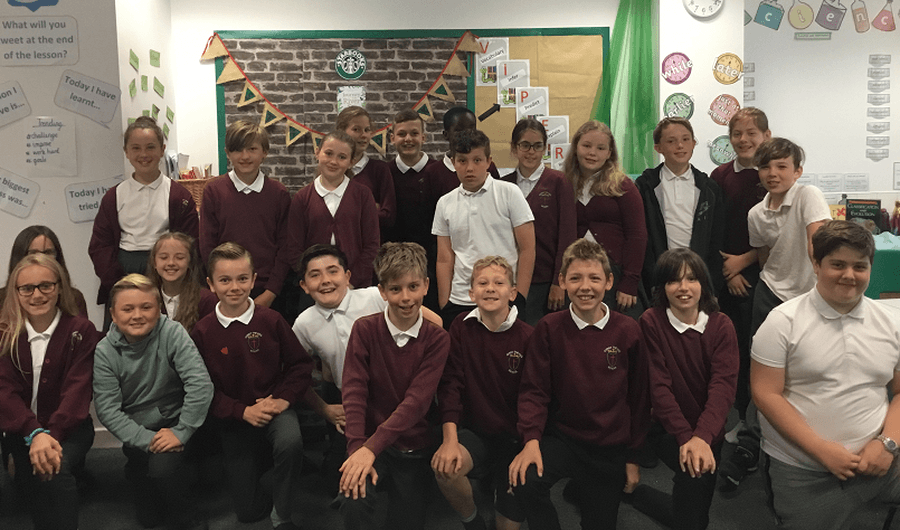 Our Year 6 pupils have worked incredibly hard and achieved so much. We are extremely proud of all of them and wish them well on the next step of their journey as they move on to high school.
We also say a fond farewell to Fr. Paul, Mrs Miralles, Miss Wright, and Mrs Swinnerton. We would like to thank them all for their dedication and commitment to Christ the King. We wish them all well on their new adventures and we will continue to keep all of them in our prayers.
We also say goodbye to Mrs Conneely for a little while as she goes off on maternity leave. We wish her lots of luck in the forthcoming months and look forward to hearing about the arrival of baby Conneely.
All our children in Key Stage 1 and Key Stage 2 have worked so hard this year and achieved some fantastic results. Thank you to the parents who have supported their children and to our dedicated teaching team across school. They have been by the children's side, supporting, nurturing and encouraging them throughout to enable them all to reach their full potential. They have achieved success not only in these end of Key Stage National Assessments but in developing many of their other sporting, artistic and scientific talents to name but a few. We are extremely proud of everyone.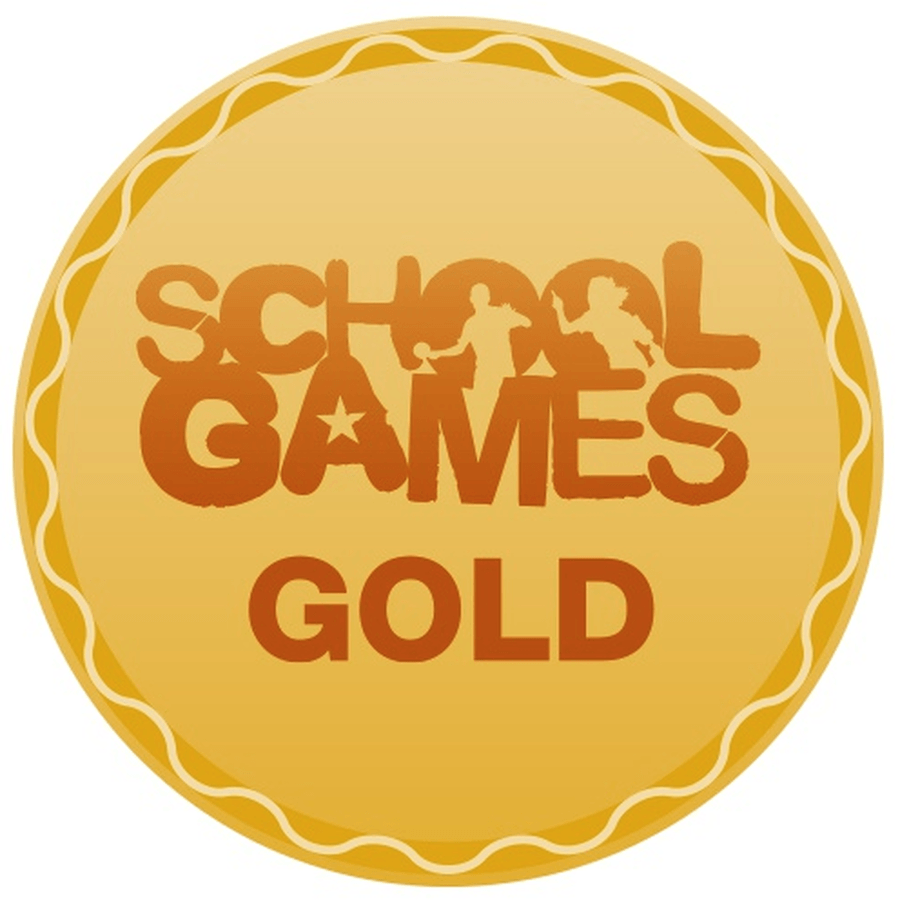 We are delighted to announce that we have been awarded the School Games Gold Award Mark for sport at Christ the King. This is an incredible achievement, as we have moved straight to gold this year, missing out bronze and silver! Mrs Waide and Miss Riggs set their sights high at the start of the year and have worked incredibly hard alongside our other members of staff, who have been involved with sporting clubs and transporting pupils to and from sporting fixtures. We would also like to thank all the parents who have also supported us to ensure that our children have been able to get involved in all the sporting events during the year.
There are lots of exciting things happening in school all the time! Be sure to read our Weekly Newsletter regularly to find out what's been going on!
Don't forget! All Parents and Carers are warmly invited to join us for our Collective Worship Assembly on Mondays at 9:10 am and our Celebration Assembly on Fridays at 2:30pm
This week's Attendance Champions are Year with %.
Classopoly leaders are Year
We appreciate that children do get ill. However, if your child has a sniffle or a bit of a sore throat, they can still come into school. We advise that you give them some medication in the morning if they need it and then, if you let us know, we will always contact you if they are continuing to feel unwell at school.
100 children achieved 100% attendance in the second half of the Summer Term. Well done to them all.
The class with the best overall attendance in 2018 - 2019 and Classopoly Champions were Year 4.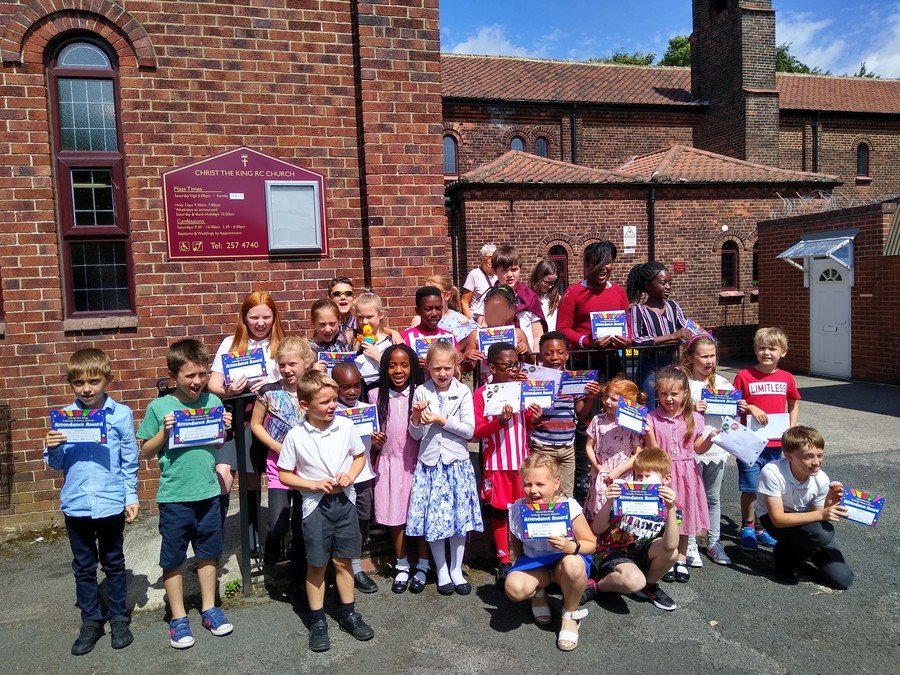 These children came to school every single day in 2018 - 2019! Well done to them and their parents!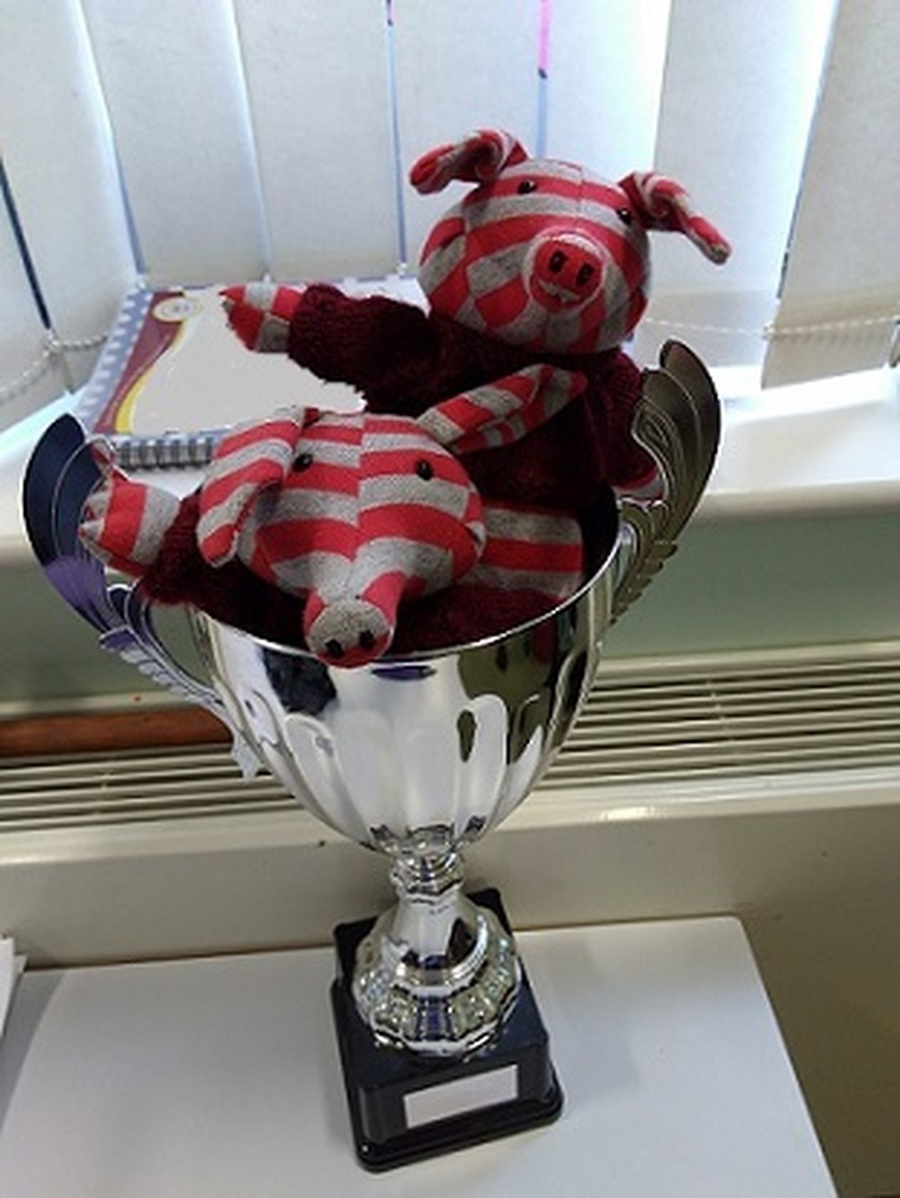 Agnes and Arthur say, "Congratulations! Remember everyone, it's really important to come to school on time every day!"
Read our Attendance Newsletter here.