First Reconciliation
Enrolment for First Reconciliation (First Confession) in 2022 is now closed.
Information for the Families of Enrolled Candidates
Preparation for the sacrament requires 5 sessions of approximately an hour each, which will take place on the following Saturday afternoons at 4pm at church:
29th January
5th February
12th February
5th March
12th March
As we follow the Diocesan model of Family Catechesis, one or both parents must attend the preparation sessions with their child.
The children will be expected to complete a small amount of homework, with help from their family, between the sessions.
They will receive the sacrament after school in the week beginning March 14th, on a day to be decided.
Attendance at Sunday Mass is essential. Attendance at the Preparation Sessions alone will not guarantee reception of the sacrament. The children will each be given a 'Mass Passport' which will be signed by Father Neil or a catechist after each Mass attended.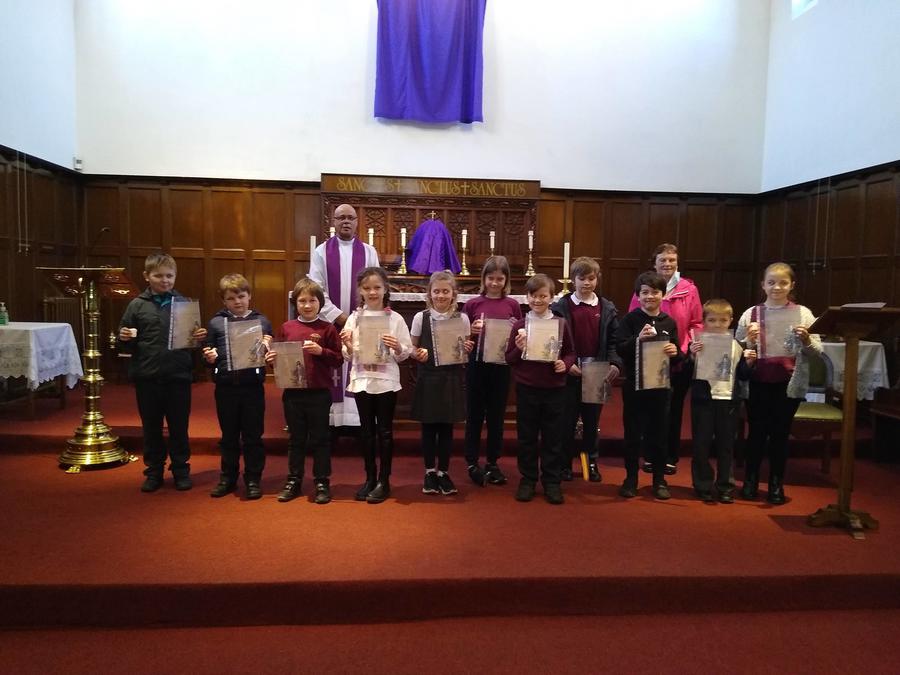 These children celebrated their First Reconciliation on March 24th 2021.