Class Teacher Miss S James Support Staff Mrs T Brennan Ms K Elam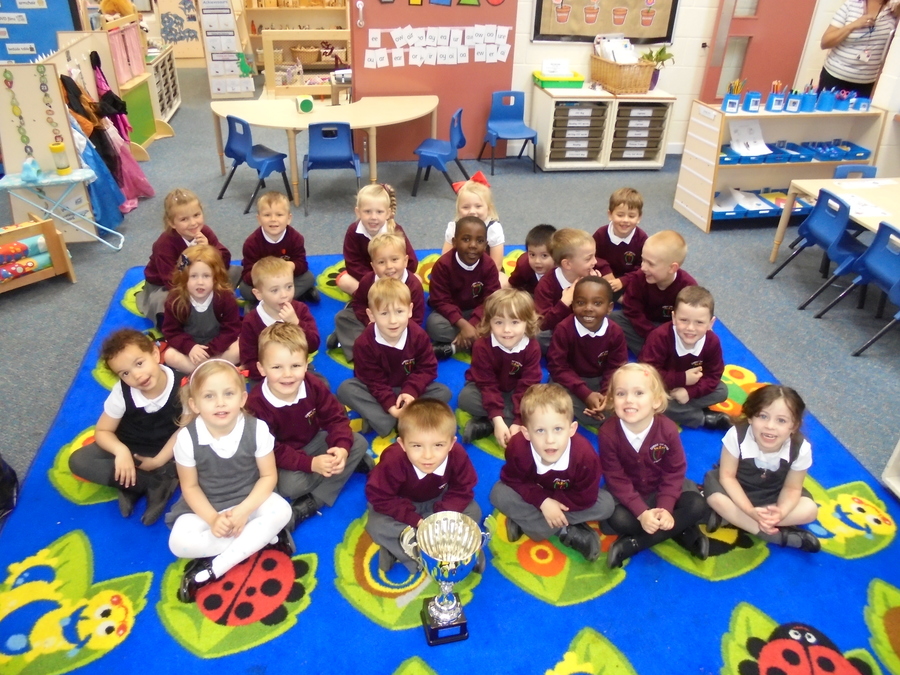 To find out what we will be learning this year, click here
To find out more about what we will be learning this half term, click here to read our latest Class Newsletter and here to read our Medium Term Plan
(Click here to read our previous Newsletters)
For information on how you can support our learning, please follow the links below
Our PE day is Friday.
Our 'Show and Tell' day is Wednesday
House Points and Merits.
In Reception each child earns individual merits. When your child has five merits they get a certificate in our class assembly on Friday as well as earning five house points for their team.
Reception also have class merits. When we get all our class merits we have a treat.
Reception have class targets. When they have achieved their class target, at least ten times, we plan a trip somewhere.
Latest News Latest News Latest News Latest News Latest News Latest News
Christmas Celebrations
Reception had lots of fun doing Christmas activities and celebrating with their friends.
School Performance
Reception and KS1 did a fantastic job with this year's production 'Whoops-a-Daisy Angel.' The singing, dancing and acting were outstanding!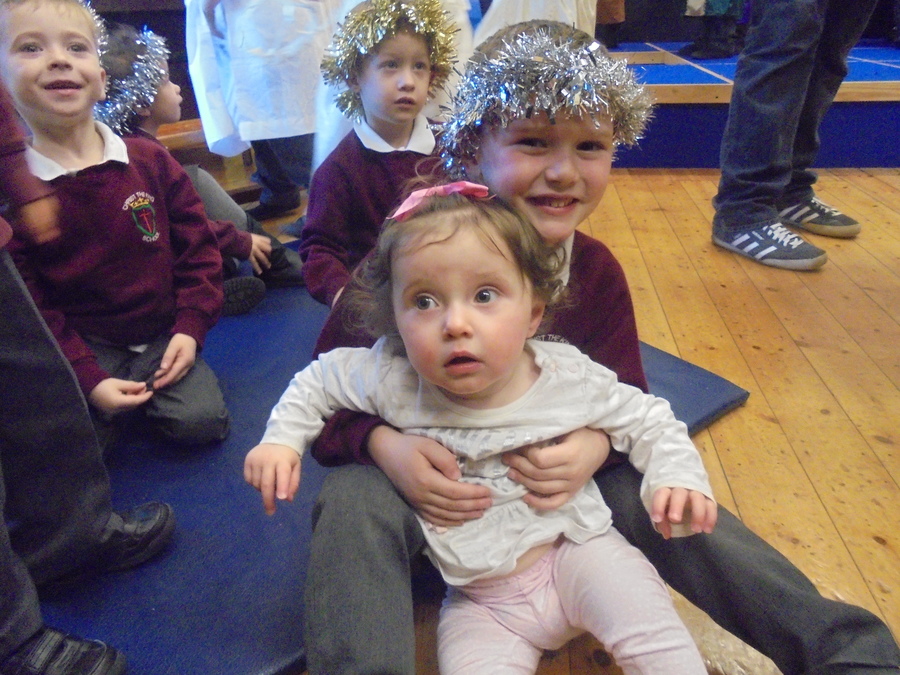 We have been very busy these last few weeks. We have been learning about change through making smoothies and jelly. We also predicted what would happen when Miss Hardaker added mints to a bottle of coke. We were so excited to see it explode like a volcano.
Autumn 2
We have been working hard on our Maths skills. We have been learning to order numbers, measure and count.
Beebots
We have been learning to program the Beebots and move them around the carpet area. We were counting the Beebot's movements and using the language forwards, backwards, left and right.
Toast
We are becoming more confident and independent. This week we made toast. First, we washed our hands. Then we put the bread into the toaster and waited. While we waited, we counted to see how long it would take. Afterwards, we used the tweezers to remove the toast. We then spread our toppings on the toast and cut it in half. Then it was time to eat it!
Space, Light and Dark
This week we have started our new topic about 'Space, Light and Dark'. We made a Catherine Wheel outside, painted firework pictures and drew some pictures with chalk.
God's Family
We are learning that we are part of God's Family. Today we drew pictures of our family outside with chalk.
Autumn 1
Have a look at all the fun things Reception have been doing this term.
Starting School
Have a look at all the exciting things Reception have been doing!
First Class Souvenir Issue - 16th October 2017
(Click here to visit our Latest News Archive)