Online Safety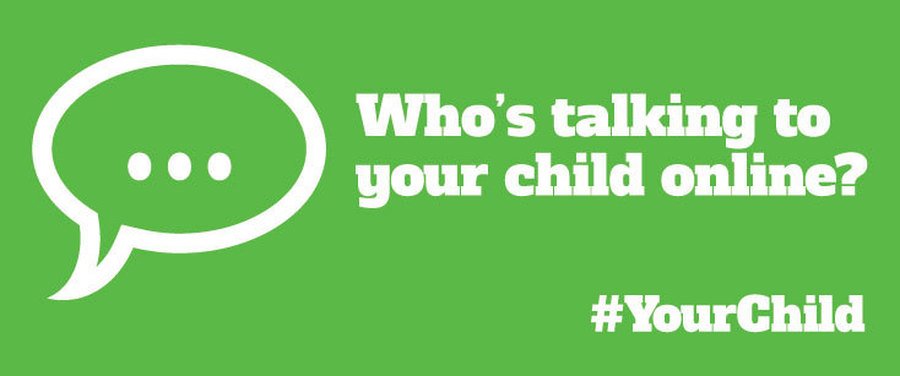 West Yorkshire Police has teamed up with the NSPCC, Leeds Safeguarding Children Partnership and the Office of the Police and Crime Commissioner in West Yorkshire to encourage parents and carers to have a five minute chat with children to keep them safe online.
A quick discussion with young people about the sites and apps they are using and the people they are talking to online, could help protect them from any potential cyber criminals.
The internet can be an amazing place for children, so they shouldn't be discouraged from using it, but parents should remind them that people may not always be who they say they are, and they should talk to their parents about what they are doing online.
It can seem daunting for some parents, trying to keep up with the latest technology that their children are using, so the following websites and helplines can offer simple, practical advice on how to keep everyone safe online:
NSPCC and O2 helpline -If you have a question about parental controls or concern about a social network that your child uses, expert advisors are available on the free helpline – 0808 8005002
NSPCC – www.nspcc.org.uk/keeping-children-safe/online-safety/
Leeds Safeguarding Children Partnership – https://www.leedsscp.org.uk/families/teenagers/online-safety
CEOP – www.ceop.police.uk
Childnet International - www.childnet.com/parents-and-carers
Think you know - provides advice from the National Crime Agency (NCA) on staying safe online
Internet Matters - provides age-specific online safety checklists, guides on how to set parental controls on a range of devices, and a host of practical tips to help children to get the most out of their digital world
UK Safer Internet Centre -

has tips, advice, guides and other resources to help keep children safe online, including parental controls offered by home internet providers and safety tools on social networks and other online services
Let's talk about it -

has advice for parents and carers to keep children safe from online radicalisation
Step by Step Guides to Games Consoles
-
H
ow to set filters and keep your child safe online
'Squid Game' Trending across Platforms. What Parents Need to Know.