The Academy Council members and staff of Christ the King Catholic Primary School, a Voluntary Academy, take as our first priority the responsibility to safeguard and promote the welfare of our pupils, to minimise risk and to work together with other agencies to ensure rigorous arrangements are in place within our school to identify, assess, and support those children who are suffering harm and to keep them safe and secure whilst in our care.
We believe that it is everyone's responsibility to safeguard children and provide a safe environment in which children can learn.
Click here to read our full Safeguarding and Child Protection Policy
Our Designated Safeguarding Lead is Miss F. Clark, Headteacher
Our Deputy Designated Safeguarding Leads are Mrs E. Hartley, Family Support Worker
Mrs J Jones, Teacher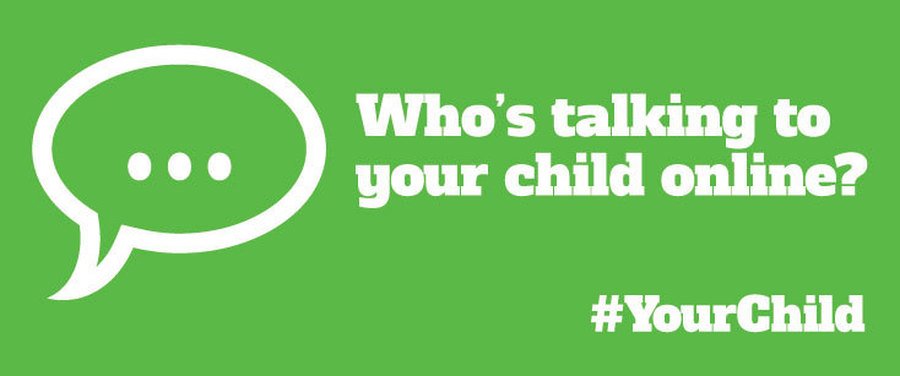 West Yorkshire Police has teamed up with the NSPCC, Leeds Safeguarding Children Partnership and the Office of the Police and Crime Commissioner in West Yorkshire to encourage parents and carers to have a five minute chat with children to keep them safe online.
A quick discussion with young people about the sites and apps they are using and the people they are talking to online, could help protect them from any potential cyber criminals.
The internet can be an amazing place for children, so they shouldn't be discouraged from using it, but parents should remind them that people may not always be who they say they are, and they should talk to their parents about what they are doing online.
It can seem daunting for some parents, trying to keep up with the latest technology that their children are using, so the following websites and helplines can offer simple, practical advice on how to keep everyone safe online:
NSPCC and O2 helpline
If you have a question about parental controls or concern about a social network that your child uses, expert advisors are available on the free helpline – 0808 8005002
NSPCC – www.nspcc.org.uk/preventing-abuse/keeping-children-safe/online-safety/
Leeds Safeguarding Children Partnership – www.leedsscp.org.uk/onlinesafety
CEOP – www.ceop.police.uk
Parent Guides to Games Consoles - how to set filters and keep your child safe online. Step by step guides. Click here.