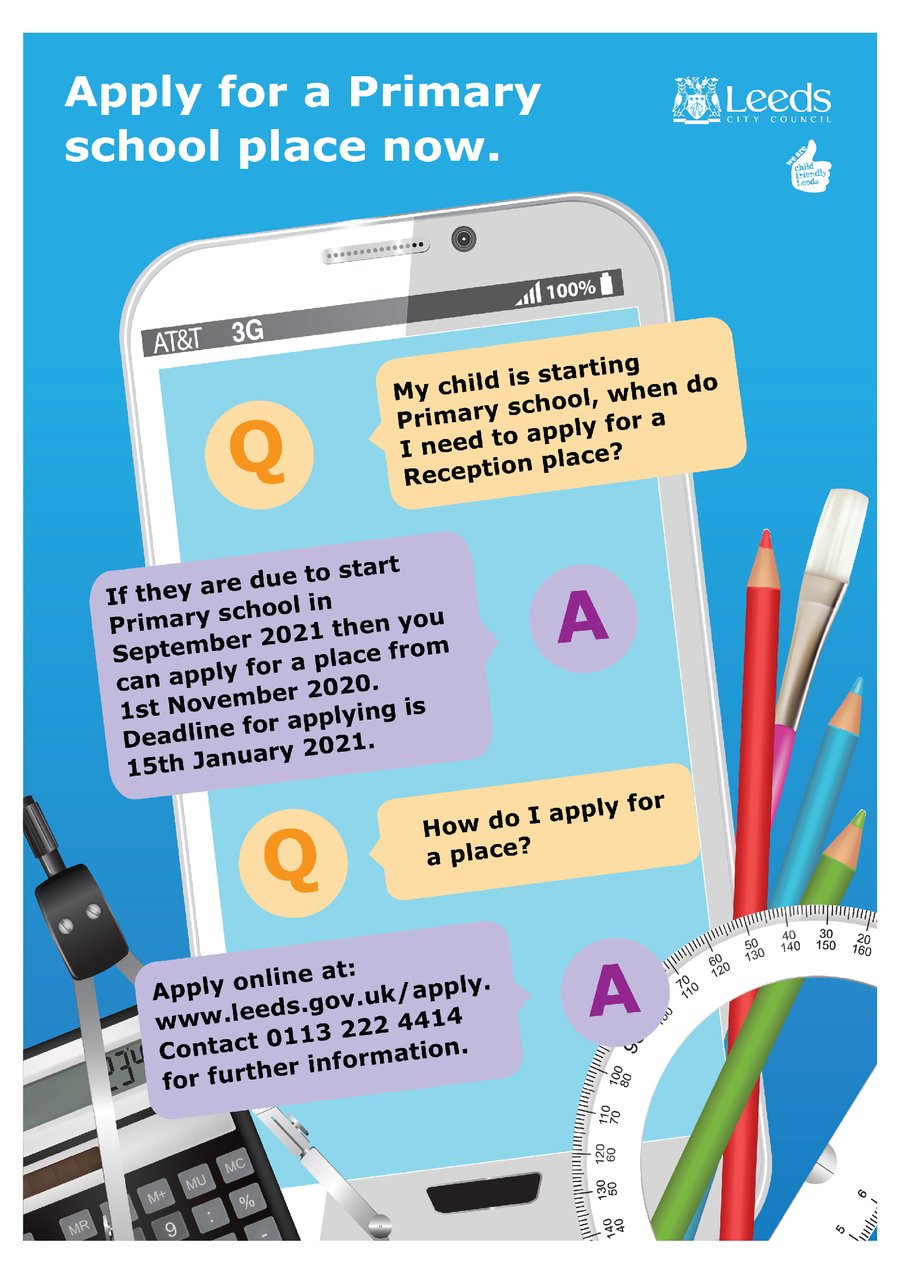 Applications for primary places for September 2021 open on the 1st November 2020 and close on 15th January 2021.
The link to completing the application form online with Leeds City Council is:
https://www.leeds.gov.uk/schools-and-education/school-admissions/apply-for-a-primary-school
The Leeds Admissions Team have also produced a FAQs Sheet.
You also need to complete a Supplementary Information Form, available on the link below, and return it to school.
If you have any friends or family members who are looking for school places for their child in September, please do encourage them to look at our school website and watch our video to find out a bit more about us. We are also always happy to talk to any prospective parents and answer any questions. Parents can get in contact with us via the school phone number (0113 2579230) or via email (office@ctkcps.org.uk)
In Year Appeals
The deadline for lodging an appeal against a decision for any other year group is 20 school days from the date of notification that the application for a school place was unsuccessful. Appeals will be heard within 30 school days of the appeal being received by the Clerk. Following the hearing, decision letters will be sent within five school days of the hearing. School days are term time only and do not include school holidays. If an appeal is submitted in the holidays, the school days deadline will not start until the beginning of the next term e.g. an appeal received in July after schools have closed will not be heard until the new academic term. 'School days' will start from the beginning of September when the term starts.