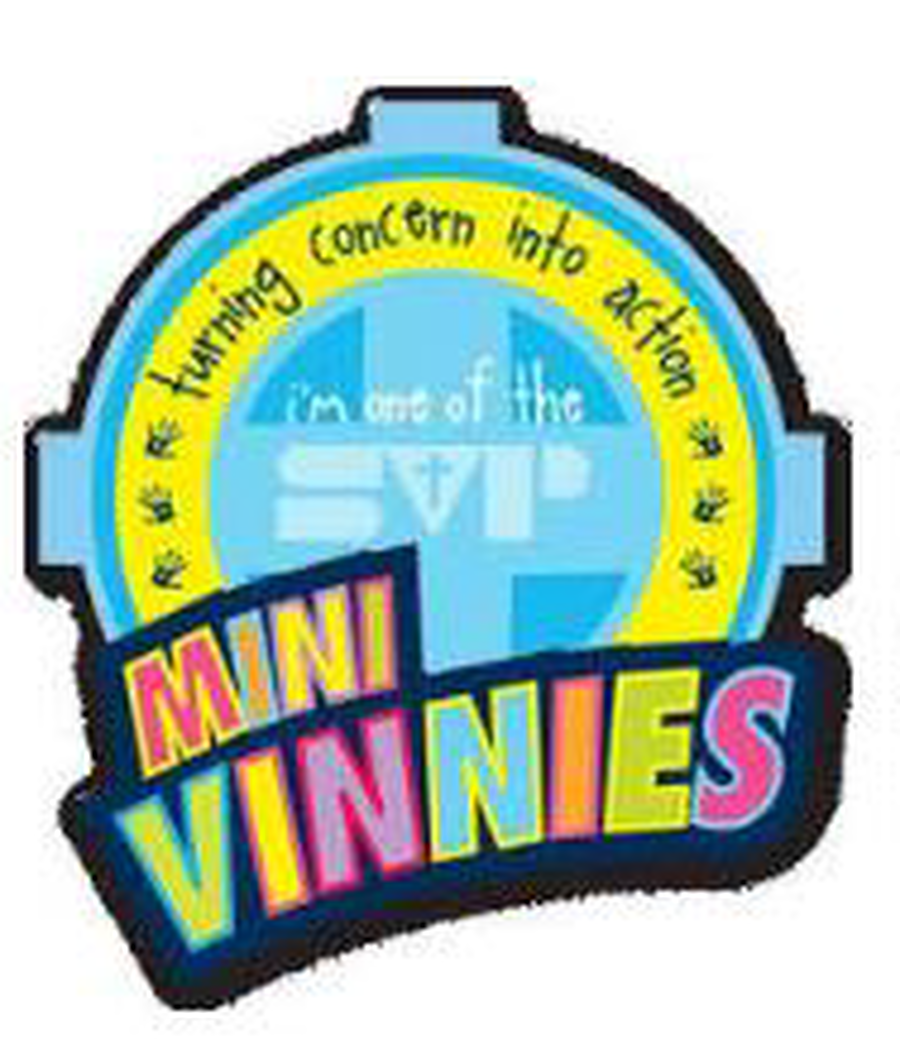 Our Mini Vinnies 2018 -2019
Esabelle Jones Reuben Nathaniel Jimmy Charing Gabriella Johnston Oliver Allan
Abigail Killey Dianna Ywimana Elizabeth Warren Isabella Bennion Ellie Jae Jennings
Karolina Gawkowska Imogen Sykes Xander Holt
Reverse Advent Calendar
We are creating a reverse Advent Calendar. This involves bringing in (non perishable) items of food on each day of Advent. At the end of December the food collected will be donated to the St Vincent Centre for distribution to the less fortunate in our community.
Here is a list of the items we need:
· Soup
· Pasta
· Rice
· Tinned tomatoes/ pasta sauce
· Lentils, beans and pulses
· Tinned meat
· Tinned vegetables
· Tinned fish
· Tea/coffee
· Tinned fruit
· Tinned rice pudding
· Biscuits
· UHT milk
· Long Life fruit juice
Harvest Festival Mass 16th October 2018

This year Fr. Doody celebrated our annual Harvest Festival Mass with us. The Mini Vinnies created a display with all the food which was donated. The food was later collected by Mr John Battle, a member of our parish SVP group and national Vice President of the Saint Vincent De Paul Society, who took it to the St Vincent Centre for distribution to members of our community who are struggling to make ends meet.
Macmillan Coffee Morning 28th September 2018

The Mini Vinnies very much enjoyed helping out at our Macmillan Coffee Morning and they did a wonderful job. There were still some cakes left over at the end of the morning and so the St. Vincent De Paul parishioner group very kindly said that they would continue to sell the cakes and coffee after Mass on Sunday morning to raise even more money for this charity event.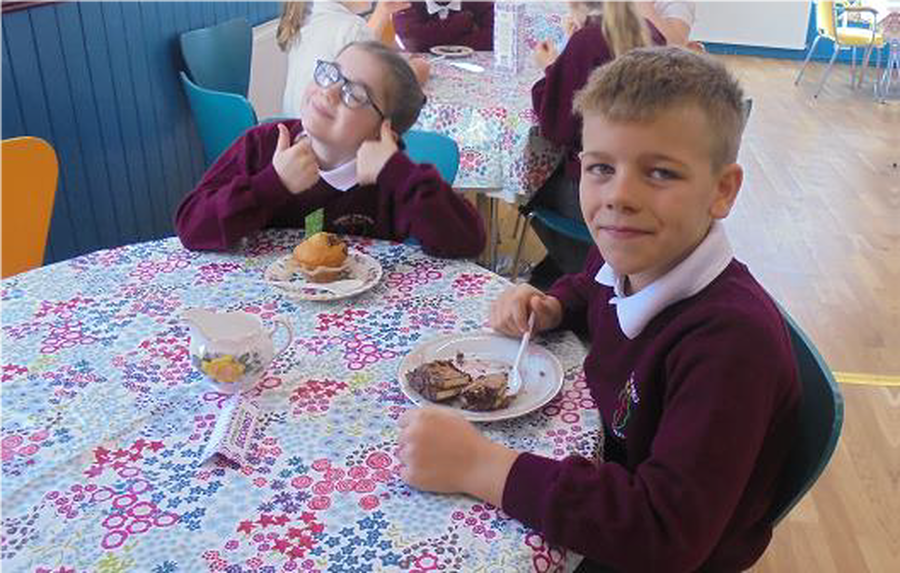 Mini Vinnie Celebration Mass 14th September 2018
.
On 14th September our Mini Vinnie's were invited by Bishop Marcus to a very special celebration mass at the Cathedral. They were able to meet fellow Mini Vinnie's from across the diocese and they all seem to have a renewed energy for their role in school.
Click here to visit the Mini Vinnies website.
Click here to visit our Mini Vinnies archive.