Children cannot learn if they are absent. Those who have time away from school are risking their future prospects and are likely to become increasingly disaffected and alienated from both their peers and the world of work. The long term implications of underachievement through absence are incalculable.
Under section 36 of the Education Act 1944, parents of children of compulsory school age are required to ensure that they receive efficient full-time education. There are regulations which we must keep if your child is away from school for any reason. These regulations have force in law and if we do not keep them, we break the law.
It is important that you help us to keep the law.
Your responsibility
Please inform the school if your child is absent:
Call in, send a note or telephone the school if your child is ill. If this does not happen your child will be marked as having an unauthorised absence.

Make sure that school has an up-to-date telephone number and emergency contact.

Let us know in advance of any medical, dental or other appointments your child may have.

Do not ask for your child to have time off unless the circumstances are exceptional.

The onus is on you as the parent / carer to inform school of any absence. All absences apart from unavoidable emergencies or illness must be authorised in advance by the Headteacher, or in his absence, the Deputy Headteacher. All requests must be in writing. Absences not agreed in advance are 'unauthorised'. 'Unauthorised Absence' is an offence in law
Christ the King's responsibility in the event of a child being absent from school without authorisation is to follow a first day contact policy. We will ring or text you if we haven't officially heard why your child is absent from school.
We pride ourselves on good attendance. Our whole school target is 96% attendance. Parents will be informed if their child's attendance is below an acceptable level. The Education Social Worker scrutinizes our school attendance on a half termly basis and will contact you if your child's absence falls below a satisfactory level.
Headteachers may not grant any leave of absence during term time unless there are exceptional circumstances. Headteachers should determine the number of school days a child can be away from school if leave is granted. A record is kept of holiday requests.
(The Education (Pupil Registration) (England) Regulations 2006, amended as from 1st September 2013)
Amendments have been made to the 2007 Regulations in the Education (Penalty Notices) (England) (Amendment) Regulations 2013. These regulations set out the procedures for issuing penalty notices (fines) to each parent who fails to ensure their children's regular attendance at school. From September 1st 2013 parents must pay £60.00 within 21 days or £120.00 with 28 days.
After a period of 10 days unauthorised absence your child's place in school could be given to another pupil.
Making sure that your child attends school on time
The school day begins at 8.55 am and finishes at 3.15 pm.
Children who are late and arrive after 9.00am must come into school through the school gate but enter the school building using the central door through to Reception, as other access points to school will close at 9.00 am when registration commences. Our Family Support Worker will be there to greet them. We have been asked by the DFE to keep a 'late book' recording the names and times at which late comers arrive. We will inform parents of children who are often late and remind them of their duty in law to send children to school on time. We feel sure that parents will be happy to comply with these regulations which are designed to help children succeed at school.
This week's class with the best attendance is
Congratulations from Agnes and Arthur, our Attendance Ardvaarks!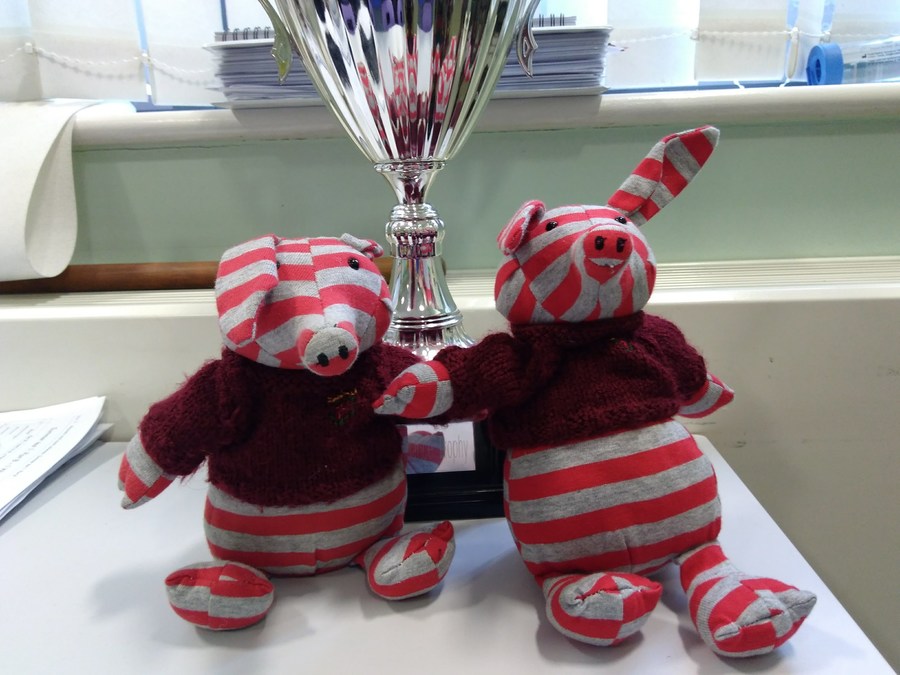 Arthur's career at Christ the King got off to a shaky start! Read his letter to Miss Clark here.